Deprecated: Return type of WPForms\Logger\Records::count() should either be compatible with Countable::count(): int, or the #[\ReturnTypeWillChange] attribute should be used to temporarily suppress the notice in /home/agenceintegrale/public_html/perspective-carriere/wp-content/plugins/wpforms-lite/src/Logger/Records.php on line 96

Deprecated: Return type of WPForms\Logger\Records::current() should either be compatible with Iterator::current(): mixed, or the #[\ReturnTypeWillChange] attribute should be used to temporarily suppress the notice in /home/agenceintegrale/public_html/perspective-carriere/wp-content/plugins/wpforms-lite/src/Logger/Records.php on line 40

Deprecated: Return type of WPForms\Logger\Records::next() should either be compatible with Iterator::next(): void, or the #[\ReturnTypeWillChange] attribute should be used to temporarily suppress the notice in /home/agenceintegrale/public_html/perspective-carriere/wp-content/plugins/wpforms-lite/src/Logger/Records.php on line 50

Deprecated: Return type of WPForms\Logger\Records::key() should either be compatible with Iterator::key(): mixed, or the #[\ReturnTypeWillChange] attribute should be used to temporarily suppress the notice in /home/agenceintegrale/public_html/perspective-carriere/wp-content/plugins/wpforms-lite/src/Logger/Records.php on line 62

Deprecated: Return type of WPForms\Logger\Records::valid() should either be compatible with Iterator::valid(): bool, or the #[\ReturnTypeWillChange] attribute should be used to temporarily suppress the notice in /home/agenceintegrale/public_html/perspective-carriere/wp-content/plugins/wpforms-lite/src/Logger/Records.php on line 74

Deprecated: Return type of WPForms\Logger\Records::rewind() should either be compatible with Iterator::rewind(): void, or the #[\ReturnTypeWillChange] attribute should be used to temporarily suppress the notice in /home/agenceintegrale/public_html/perspective-carriere/wp-content/plugins/wpforms-lite/src/Logger/Records.php on line 84

Warning: Private methods cannot be final as they are never overridden by other classes in /home/agenceintegrale/public_html/perspective-carriere/wp-content/plugins/advanced-custom-fields-flexible-content-preview/classes/singleton.php on line 15

Warning: Private methods cannot be final as they are never overridden by other classes in /home/agenceintegrale/public_html/perspective-carriere/wp-content/plugins/advanced-custom-fields-flexible-content-preview/classes/singleton.php on line 16

Warning: The magic method ACFFCP\Singleton::__wakeup() must have public visibility in /home/agenceintegrale/public_html/perspective-carriere/wp-content/plugins/advanced-custom-fields-flexible-content-preview/classes/singleton.php on line 16

Deprecated: Constant FILTER_SANITIZE_STRING is deprecated in /home/agenceintegrale/public_html/perspective-carriere/wp-content/plugins/wordpress-seo/src/conditionals/third-party/elementor-edit-conditional.php on line 22

Deprecated: Constant FILTER_SANITIZE_STRING is deprecated in /home/agenceintegrale/public_html/perspective-carriere/wp-content/plugins/wordpress-seo/src/conditionals/third-party/elementor-edit-conditional.php on line 28

Deprecated: Return type of ActionScheduler_DateTime::setTimezone($timezone) should either be compatible with DateTime::setTimezone(DateTimeZone $timezone): DateTime, or the #[\ReturnTypeWillChange] attribute should be used to temporarily suppress the notice in /home/agenceintegrale/public_html/perspective-carriere/wp-content/plugins/wpforms-lite/vendor/woocommerce/action-scheduler/classes/ActionScheduler_DateTime.php on line 60

Deprecated: Return type of ActionScheduler_DateTime::getOffset() should either be compatible with DateTime::getOffset(): int, or the #[\ReturnTypeWillChange] attribute should be used to temporarily suppress the notice in /home/agenceintegrale/public_html/perspective-carriere/wp-content/plugins/wpforms-lite/vendor/woocommerce/action-scheduler/classes/ActionScheduler_DateTime.php on line 48

Deprecated: Return type of ActionScheduler_DateTime::getTimestamp() should either be compatible with DateTime::getTimestamp(): int, or the #[\ReturnTypeWillChange] attribute should be used to temporarily suppress the notice in /home/agenceintegrale/public_html/perspective-carriere/wp-content/plugins/wpforms-lite/vendor/woocommerce/action-scheduler/classes/ActionScheduler_DateTime.php on line 27


WordPress database error: [Table 'agencein_perspective-carriere.yoast_wp_seo_models_indexable' doesn't exist]
SELECT * FROM `yoast_wp_seo_models_indexable` WHERE `object_type` = 'home-page' LIMIT 1

WordPress database error: [Table 'agencein_perspective-carriere.yoast_wp_seo_models_indexable' doesn't exist]
SELECT * FROM `yoast_wp_seo_models_indexable` WHERE `object_type` = 'home-page' LIMIT 1


Deprecated: strlen(): Passing null to parameter #1 ($string) of type string is deprecated in /home/agenceintegrale/public_html/perspective-carriere/wp-content/plugins/wordpress-seo/src/models/indexable.php on line 167


WordPress database error: [Table 'agencein_perspective-carriere.yoast_wp_seo_models_indexable' doesn't exist]
INSERT INTO `yoast_wp_seo_models_indexable` (`object_type`, `title`, `breadcrumb_title`, `permalink`, `blog_id`, `description`, `is_robots_noindex`, `open_graph_title`, `open_graph_image`, `open_graph_image_id`, `open_graph_description`, `open_graph_image_source`, `open_graph_image_meta`, `version`, `permalink_hash`, `created_at`, `updated_at`) VALUES ('home-page', '%%sitename%% %%page%% %%sep%% %%sitedesc%%', 'Accueil', 'https://agenceintegrale.com/perspective-carriere/en/accueil-english/', '1', '', '1', '%%sitename%%', '', '0', '', NULL, NULL, '1', '68:4ddffc4a12aec431a04f283dda31d529', '2023-06-09 14:52:42', '2023-06-09 14:52:42')

WordPress database error: [Table 'agencein_perspective-carriere.yoast_wp_seo_models_indexable' doesn't exist]
SELECT * FROM `yoast_wp_seo_models_indexable` WHERE `object_id` = '204' AND `object_type` = 'post' LIMIT 1

WordPress database error: [Table 'agencein_perspective-carriere.yoast_wp_seo_models_indexable' doesn't exist]
SELECT * FROM `yoast_wp_seo_models_indexable` WHERE `object_id` = '204' AND `object_type` = 'post' LIMIT 1


Deprecated: explode(): Passing null to parameter #2 ($string) of type string is deprecated in /home/agenceintegrale/public_html/perspective-carriere/wp-content/plugins/wordpress-seo/src/builders/indexable-post-builder.php on line 125


WordPress database error: [Table 'agencein_perspective-carriere.yoast_wp_seo_models_indexable' doesn't exist]
SELECT * FROM `yoast_wp_seo_models_indexable` WHERE `object_id` = '1' AND `object_type` = 'user' LIMIT 1

WordPress database error: [Table 'agencein_perspective-carriere.yoast_wp_seo_models_indexable' doesn't exist]
SELECT * FROM `yoast_wp_seo_models_indexable` WHERE `object_id` = '1' AND `object_type` = 'user' LIMIT 1


Deprecated: strlen(): Passing null to parameter #1 ($string) of type string is deprecated in /home/agenceintegrale/public_html/perspective-carriere/wp-content/plugins/wordpress-seo/src/models/indexable.php on line 167


WordPress database error: [Table 'agencein_perspective-carriere.yoast_wp_seo_models_indexable' doesn't exist]
INSERT INTO `yoast_wp_seo_models_indexable` (`object_type`, `object_id`, `permalink`, `title`, `description`, `is_cornerstone`, `is_robots_noindex`, `is_robots_nofollow`, `is_robots_noarchive`, `is_robots_noimageindex`, `is_robots_nosnippet`, `is_public`, `has_public_posts`, `blog_id`, `open_graph_image`, `open_graph_image_id`, `open_graph_image_source`, `open_graph_image_meta`, `twitter_image`, `twitter_image_id`, `twitter_image_source`, `version`, `permalink_hash`, `created_at`, `updated_at`) VALUES ('user', '1', 'https://agenceintegrale.com/perspective-carriere/en/author/alexandre/', NULL, NULL, '0', '0', NULL, NULL, NULL, NULL, NULL, '0', '1', 'https://secure.gravatar.com/avatar/2b124e968fa0a90ba060386ab35a891f?s=500&d=mm&r=g', NULL, 'gravatar-image', NULL, 'https://secure.gravatar.com/avatar/2b124e968fa0a90ba060386ab35a891f?s=500&d=mm&r=g', NULL, 'gravatar-image', '1', '69:fb2a64e1fde88a4fbdd04348302bff14', '2023-06-09 14:52:42', '2023-06-09 14:52:42')


Deprecated: strlen(): Passing null to parameter #1 ($string) of type string is deprecated in /home/agenceintegrale/public_html/perspective-carriere/wp-content/plugins/wordpress-seo/src/models/indexable.php on line 167


WordPress database error: [Table 'agencein_perspective-carriere.yoast_wp_seo_models_indexable' doesn't exist]
INSERT INTO `yoast_wp_seo_models_indexable` (`object_type`, `object_id`, `object_sub_type`, `permalink`, `primary_focus_keyword_score`, `readability_score`, `is_cornerstone`, `is_robots_noindex`, `is_robots_nofollow`, `is_robots_noimageindex`, `is_robots_noarchive`, `is_robots_nosnippet`, `open_graph_image`, `open_graph_image_id`, `open_graph_image_source`, `open_graph_image_meta`, `twitter_image`, `twitter_image_id`, `twitter_image_source`, `primary_focus_keyword`, `canonical`, `title`, `description`, `breadcrumb_title`, `open_graph_title`, `open_graph_description`, `twitter_title`, `twitter_description`, `estimated_reading_time_minutes`, `author_id`, `post_parent`, `number_of_pages`, `post_status`, `is_protected`, `is_public`, `has_public_posts`, `blog_id`, `schema_page_type`, `schema_article_type`, `version`, `permalink_hash`, `created_at`, `updated_at`) VALUES ('post', '204', 'page', 'https://agenceintegrale.com/perspective-carriere/en/accueil-english/', NULL, '0', '0', NULL, '0', NULL, NULL, NULL, NULL, NULL, NULL, NULL, NULL, NULL, NULL, NULL, NULL, NULL, NULL, 'Accueil – English', NULL, NULL, NULL, NULL, NULL, '1', '0', NULL, 'publish', '0', NULL, NULL, '1', NULL, NULL, '1', '68:4ddffc4a12aec431a04f283dda31d529', '2023-06-09 14:52:42', '2023-06-09 14:52:42')

WordPress database error: [Table 'agencein_perspective-carriere.yoast_wp_seo_models_indexable_hierarchy' doesn't exist]
SELECT `ancestor_id` FROM `yoast_wp_seo_models_indexable_hierarchy` WHERE `indexable_id` = '0' ORDER BY `depth` DESC

WordPress database error: [Table 'agencein_perspective-carriere.yoast_wp_seo_models_indexable_hierarchy' doesn't exist]
SELECT `ancestor_id` FROM `yoast_wp_seo_models_indexable_hierarchy` WHERE `indexable_id` = '0' ORDER BY `depth` DESC

WordPress database error: [Table 'agencein_perspective-carriere.yoast_wp_seo_models_indexable_hierarchy' doesn't exist]
DELETE FROM `yoast_wp_seo_models_indexable_hierarchy` WHERE `indexable_id` = '0'

Part-time French courses
Part-time French courses
French is the official language of Quebec and e source of pride. Learning it is an essential step to assuring your success. We have helped hundreds of newcomers learn or deepen their knowledge of French in a participatory, stimulating, and non-judgmental environment.
A must for living well here!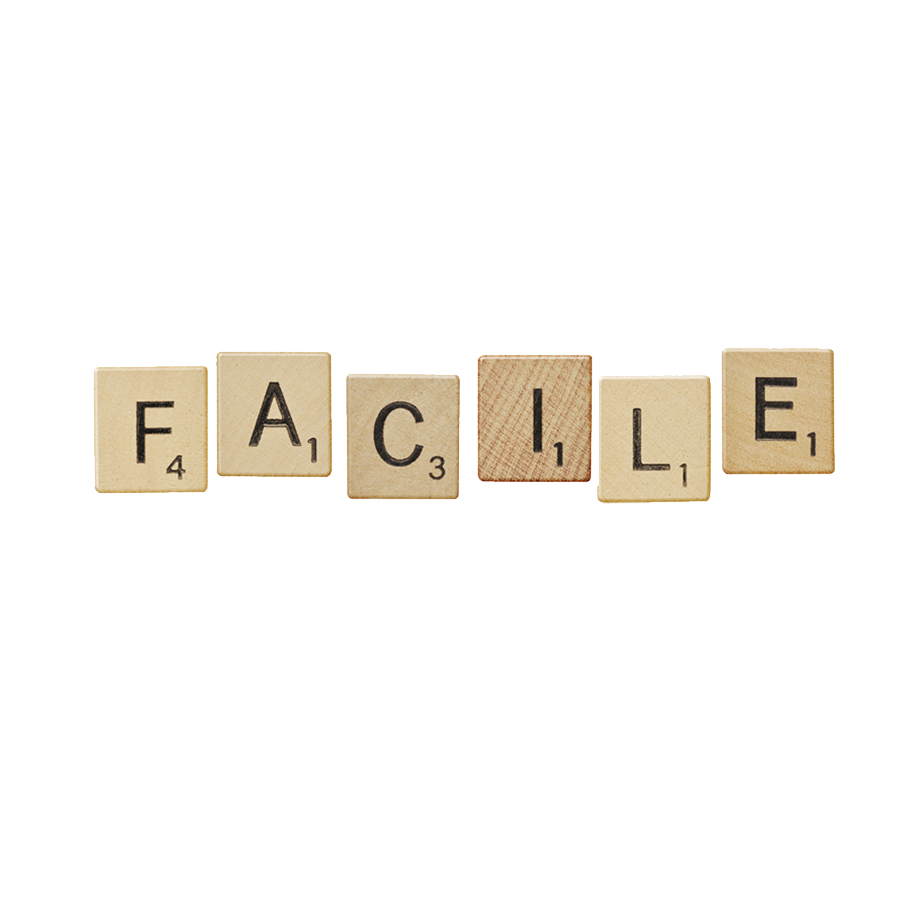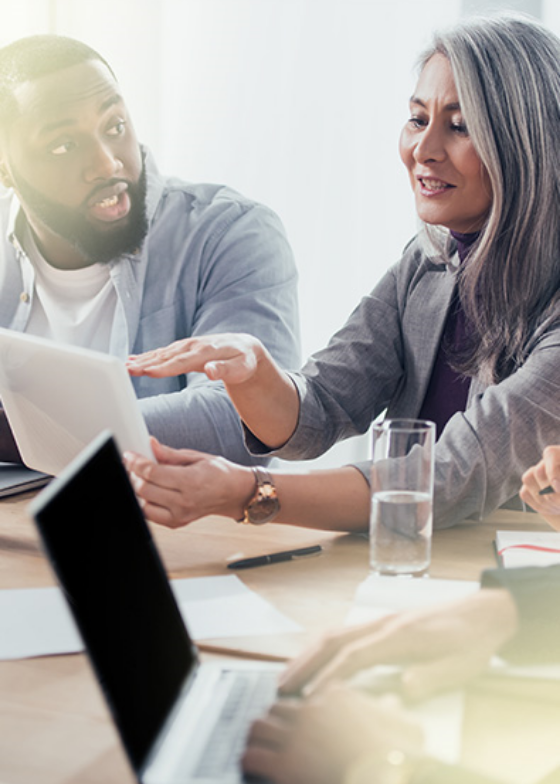 Free courses courtesy of our partnership with the ministère de l'Immigration, de la Francisation et de l'Intégration (MIFI). Financial assistance available.
Why learn with us?
Part-time courses
Over 30 years of experience of immigration newcomers
Increase your employment chances
Ease your integration into society
Learning that will help you all your life
A team that's pleased to welcome and support you!
NEXT COURSES
Part-time French courses
Take advantage of these courses offered to immigrants free of charge.
REGISTER
Starting January 18, 2022
Program duration
Available schedules 
Monday to Friday, 9 a.m. to 12 noon or 6 to 9 p.m.
Courses available in class or online
Eligibility
Newcomer or someone with an immigrant background who resides in Quebec
16 years of age and over
Financial Assistance
Your participation could make you eligible for financial assistance per class day for at least four hours per week. You may also receive a child care allowance per course day, per child or dependent. All details concerning financial assistance granted by the MIFI are available here.
Register!
Other services
that may interest you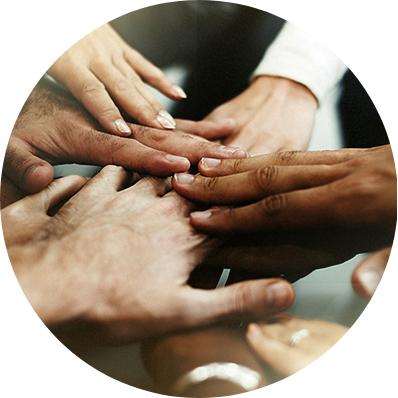 Session Objectif Intégration
The ideal program for a good start after arriving in Quebec.
We are waiting for you!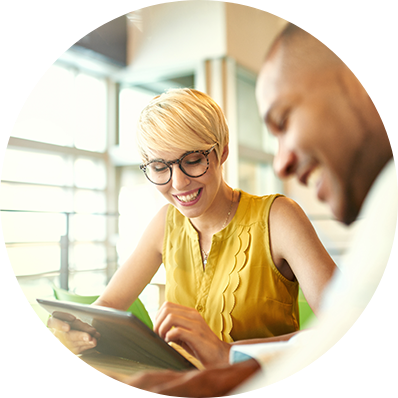 Career coaching and employment assistance
An enlightening approach that will allow you to prepare well for your next professional success.
Go!
Career transition
Expert advice for reaching new professional heights.
Discover!